Black Friday is the start of the Christmas shopping season, after the Thanksgiving holiday, originating in the United States. Nowadays, Black Friday has become not only a peak turnover day for retailers but also the real start of the Christmas shopping fever. On this day, many shops offer discount sales. Some big brands apparently increase prices for a few weeks leading up to the weekend and then apply big discounts.
Rampant consumption is one of the main causes of the global environmental crisis. It is important to note that only 20% of textiles (clothes, shoes) produced in the world are recycled and 80% go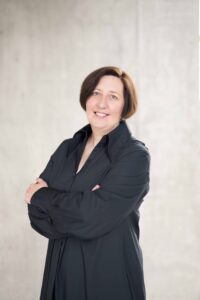 to landfill. Recently, consumer perceptions and shopping behavior in relation to Black Friday have been changing, with consumers shopping earlier and online shopping.
Although Black Friday means profits for many companies, it does, but it is criticized by conscious consumers for excessive consumption. The last Friday in November is also a day to buy nothing, which encourages people to look back on their consumerism and their personal habits.
As many as 52% of shoppers regret their purchasing decisions. As much as 80% of the time, we wear only 20% of the clothes we own, i.e. 80% of the income spent on clothes is either frozen or thrown away in a landfill.